Discover the difference with us! Since 2016, we've sold 50,000+ phones, earning 4.7 stars from 600+ reviews.
In-house tested for top quality, backed by a 1-year warranty. Your satisfaction is our priority – from order to unboxing!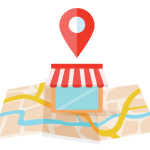 Address: Leinster House, Main Street, Maynooth, Kildare,
Tel: 015030441/ 015034441
Email: info@technog.ie
Opening Hours
Monday to Friday : 9:00AM – 7:00PM
Saturday : 10:00AM – 6:00PM
Sunday & Bank Holiday : 11AM – 5PM.